OUR BUILDING PROCESS
---
Why Factory Built?
The factory system combines engineering know-how and factory-production methods to design and build more efficiently and with greater quality control. When done well, the efficiency results in lower costs and the quality control results in a better product.
Virtually all of the best products in the world, from computers and appliances to automobiles, planes and PACESETTER HOMES are manufactured in factories. Consumers reject new appliances and automobiles that were built in someone's backyard, with the materials exposed to the weather and with no one watching over the assembly. 
SOME ADVANTAGES TO "THE BETTER WAY TO BUILD"
Assembly line construction speeds up construction time, resulting in lower labor costs. Our climate controlled factories allows for year-round construction;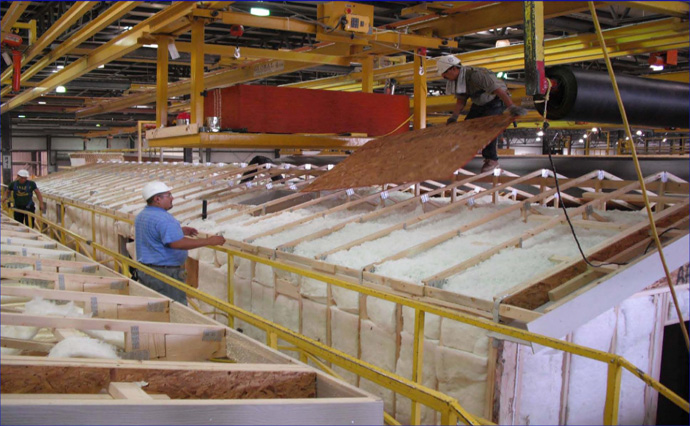 Construction and materials are not affected or damaged by weather delays (related to excessive cold, heat, rain, snow, etc.);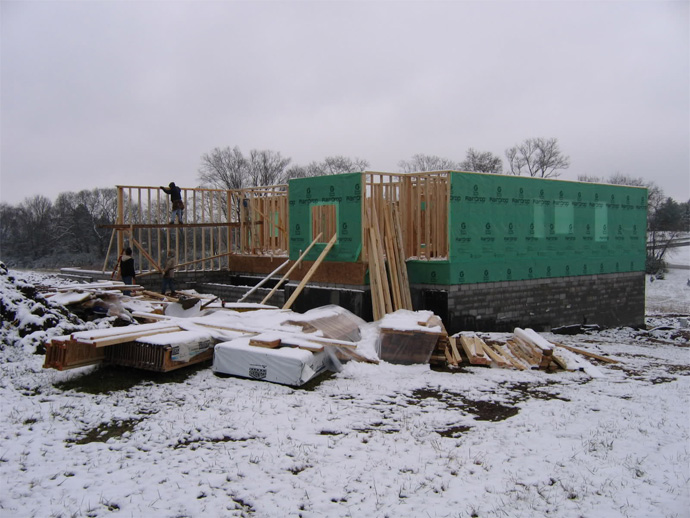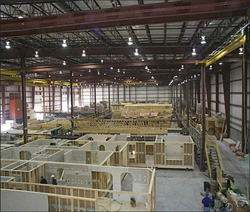 The mechanization used in construction ensures precise conformity to building code standards and greater quality assurance;
There are less wasted materials and less theft of material/equipment (and less property damage due to vandalism) than in site-built construction;
Materials are protected from exposure to the elements during construction;
Worker safety and comfort level are higher than in site-built construction;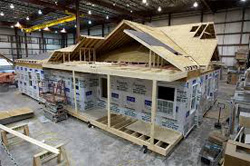 Our efficiencies can often reduce the time from design completion to move to 90 days or less;
Computerization of the production process permits a high degree of customization, at an affordable cost;
Factory Construction uses the most environmentally friendly building method. There is less than 1/2 the waste of site-building homes with advanced framing techniques and the recycling of products.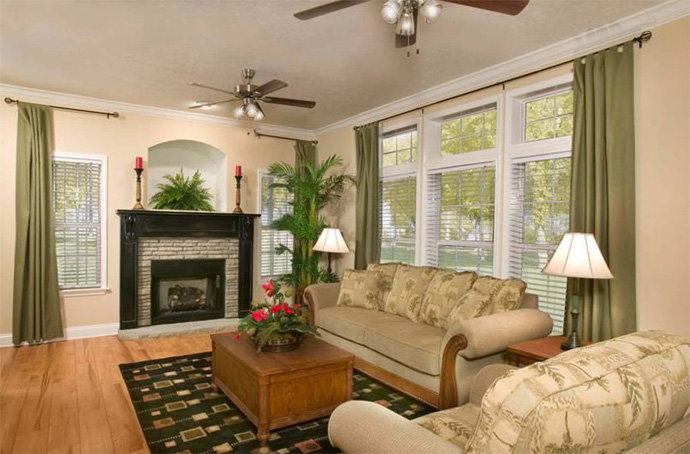 BUILD GREEN TODAY!

Quality control and factory sealing and design can ensure high energy efficiency. Efficient thermal construction is used with sealing gaskets throughout and the use of air and vapor control materials; and
Cost savings through our efficiency provides your "Best Value" and can reduce the income required to qualify for a high ratio mortgage.

CONTACT A PACESETTER REPRESENTATIVE TODAY!
or call toll free:
1-800-231-8225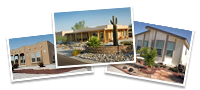 Only the best for you!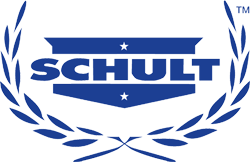 Homes by
Shult Homes Corporation
Since 1934
10 YEAR WARRANTY ON ALL HOMES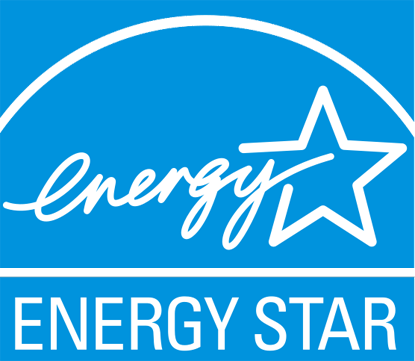 Energy Star Certification Available